Imagine this. You call a prospect and say,
"13A".
and they reply, "4B".
You counter with "11F".
They answer, "6C".
No problem, "12A".
No way, "7E".
You ask, "2D?" (notice the question mark?)
They say, "OK" and you hang up, send the materials that you agreed to send and the prospect goes into hiding forever. You never hear from them again.
We had a marketing guy schedule a call with us last week. He said he needed his salespeople trained. He wasn't their supervisor. He'd never sold anything in his life. Yet, he felt competent to decide whether we could help his salespeople or not.
After about 3 minutes on the call, he said, "This is like no other call that I've ever been on before because he was doing this and we weren't responding with the answers that he wanted or expected. 15 minutes later, we decided to end the call because he needed to do some homework. Before we hung up, I asked, "Earlier, you said that this was like no other call you'd ever been on. Is that good or bad?" He replied, "Great." I asked, "If your salespeople could run calls like this, would that be a good thing?" "Absolutely!"
(Sorry, the last two paragraphs aren't on any numbered/lettered list.)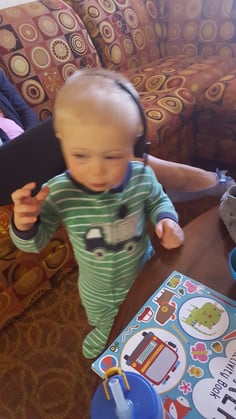 Here's the funny thing. He came back to us with a 14F/8B/3C combination and Carole replied, "We haven't begun to understand the problem, solution, or if we can help. (Although your reply does give me a big clue.)
If your leadership
want it this way
, it's your company, you can do what you wish. But we'll pass. (What a hard ass!)
How the heck do you expect your salespeople to grow up if they, their prospects and even leadership are playing from the same outdated playbook?