Today, I got this email.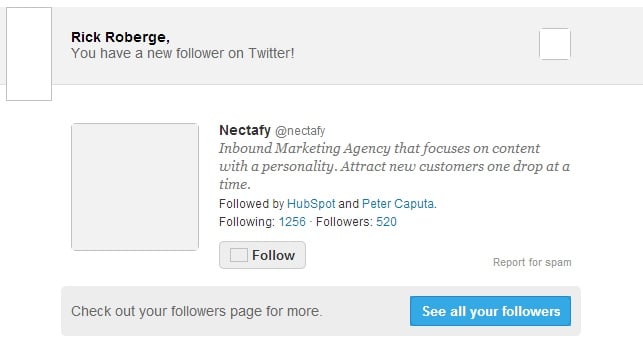 I thought to myself, "Oh, good! Another stalker." and went about my business.
A little while later, I get this email.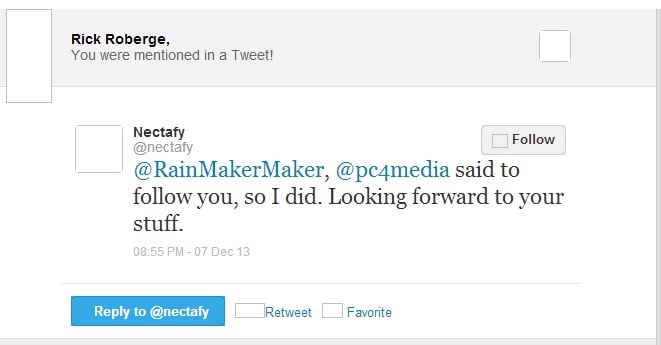 So, two things are making me think that maybe Nectafy is not a stalker. First, he mentions that Pete suggested that he follow me. Second, that he messaged me at all. This is not the normal 'follow and never think about it again' scenario.
We actually had two exchanges.
Here's how it twisted into the second.
And this was the final exchange.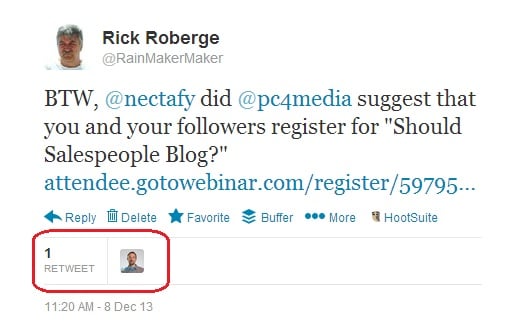 So, do you use Twitter to stalk or engage?
What else are you taking away from the exchange?