Three stories about a neighbor, a prospect and 9/11.
My neighbor sent me this cartoon. When you're talking with a prospect, do you sugar coat the worst case?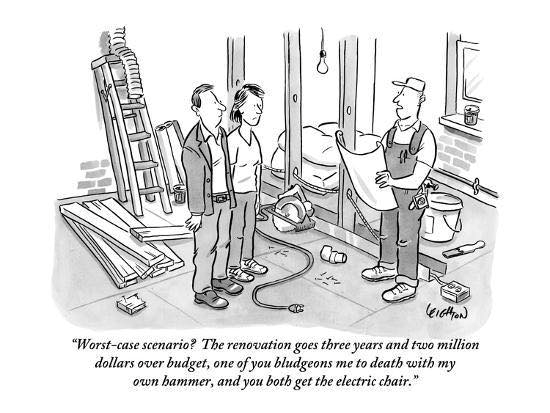 A prospect booked a call on my calendar with the agenda, "What are we talking about: Training and my new position". This would have been his 4th call. I replied, "you've already had your 'no charge' call three times over. So, you can use this link to prepay for the call. If you get everything that you need on the call, we're done and you can go off and be great. If you want more, I will apply your prepayment to the cost of the first month and Monday will be the first day of your first month.
If this is not acceptable, just reply as such and I'll cancel Monday's call."
He replied, "
Rick you're right all around. It doesn't make sense at this time.
My apologies. Please cancel call. I'll reach out when it makes sense on my end."
Don't bother. Lose my number.