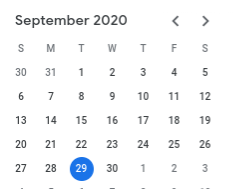 Think about all the changes that have happened this year and think about how you reacted.
So, now we're here, on the brink of 4Q20 and 3 months away from 2021.
What will you, your company, your salespeople and your customers need going forward.
Objective Management Group has updated their Sales Core Competencies. There are 30 competencies altogether and you can read about them here.