How long will consumers be expected to tolerate mediocrity and negligence and allow it to be blamed on a virus? How many times do we have to hear about the "new normal". About 2500 years ago, Heraclitus said, "The only constant in life is change".
Remember Helen Hunt in As Good As It Gets? "Why can't I just have a normal boy friend?"
Reminds me of another Jack Nicholson movie.
Guess what. This is normal. This is the truth.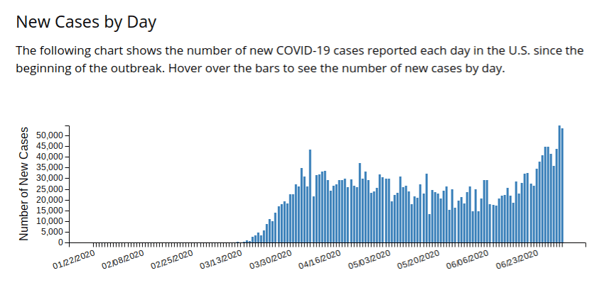 What was normal in 2010, last year, last month or yesterday has nothing to do with today.
Can you handle the truth?
---
True story: I tend to be a loyal customer. I've been a Verizon Wireless customer for decades and they've treated me well. Great offers. Exemplary service. In February, Elaine's phone died of old age. I'd been delaying replacing our phones (for no good reason). We were leaving for Montana the next day. So, rather than call Verizon, I ordered a phone that was similar to her old phone from Amazon and had it shipped to Montana. It was a bandaid solution.
Elaine's new phone was never perfect and by March/April I was looking to get two new phones. I tried chatting with Verizon Wireless several times culminating with these two exchanges in May and June.

I was out of patience. So, I contacted the CEO on June 4th, who introduced me to Brandon who called on June 5th (Friday). He ordered our new phones on Monday and we were up and running two days later.
Thank you, Brandon!
---
Here's the question. Does your website say please pardon our mediocrity and negligence while we deal with this virus? How long do you expect your customers to be patient? Are all of your reps as capable at listening and understanding and solving for the customer as Brandon is?
Yesterday, I talked with an executive that said that he expects 30% of his new sales hires to fail. So, your customers have a 30% chance of talking to someone that doesn't know how to do their job?
A few years ago a sales manager told me that he didn't want his shortcomings to impede his reps' success. Great attitude!
How many of your reps and customers will feel bad today. Is that your new normal? Cases are going up. Patients are going up. Patience is not.
I was at a meeting with associates one day and one of them asked me why I was such a jerk. I answered because of people like him that can't handle the truth.
Good luck. Stay safe. Be well and if you have a question, ask me anything.