We watched the Closing Ceremonies last night. Today is Presidents Day in the US. I have one call and I'm taking Elaine to Freeport later. So, I'm letting my mind wander as I'm drinking my coffee.
I was thinking about Nick Baumgartner, Lindsey Jacobellis, Nathan Chen, Kaillie Humphries, Erin Jackson, Chloe Kim, Jessie Diggins, Elana Meyers Taylor, Eileen Gu, Mikaela Shiffrin, and Shaun White. Each has a list of accomplishments. Each has a list of obstacles. Each has a story.
Altogether, there were 2,871 athletes from 91 nations competing in 109 events and I'm sure that each has a story, but here's where I wound up.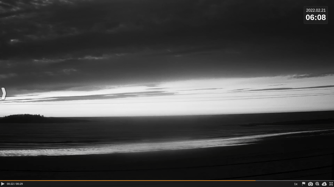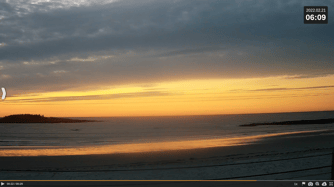 These two pictures are Goose Rocks Beach this morning. Notice the time stamp. One minute!
One minute to go from black and white to color. Click!
Today is Presidents Day and I'm thinking about what's next for the Olympians. Presidents Day means nothing to most of the 2,871 Olympians. Today is just the day after the Olympics and they have to decide what's next for them. Are they gonna ride the wave into the next Olympics? Are they gonna try to help those who follow the way those who went before tried to help them?
That led me to wonder what percentage of the 2,871 athletes hired a coach.
That made me wonder what percentage of people never hired a coach in their lives.
That made me check Google to see that about 3 Billion people are between 15 and 40. In other words, the same age as the Olympians. 2,871 out of 3 Billion?
Talent matters. Inate ability matters. Skill, practice and work matters. Attitude matters.
Do you have a coach? Is your life picture black and white or color? Click!