I absolutely guaranty that you will think, "Rick is a sick puppy!" at the end of this post, but please don't miss the lesson and the resource.
So, on Wednesday, I wrote Sales Lessons from Planet Fitness. The last time I was a member at Planet Fitness, I wrote Svelte People at the Gym. And, one more piece of set up. I was catching up on reading some blogs and read How To Define Your Funnel Stages For Better Sales & Marketing Management and How To Shorten Your Sales Cycle With Signals. My comments led to an email exchange with Rick Kranz. This is an excerpt from his.
I am trying to get enough downloads and reviews to make the "New and Noteworthy" section of iTunes. Then it will really take off.
You could help by subscribing and downloading a couple of episodes. If you're feeling really helpful leave a review.
Also pass it around if you think it is worthy.
Thanks
PS. Episode 3 covers HubSpot's Signals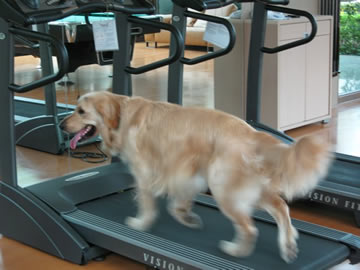 I hate podcasts. I don't do them, but Rick is a good guy, very smart and he put them on iTunes. So, here's what I did. I added them to my iTunes, updated my iPod and took my iPod to Planet Fitness. (I had never done any of that before, but it was pretty easy.) The podcasts ran one right after the other and before I knew it, I did 40 minutes on the treadmill before I realized it. They were that interesting! I think that I may have found a whole new way to learn while I work out and also take my mind off the workout. So, here's my suggestion(s). Go read Rick's articles and go subscribe to his podcasts.
Incidentally, in case you think that I'm exaggerating, I was so engrossed with Rick's podcasts that I almost didn't notice the blonde on the treadmill next to me.